2018 OMENSETTER Shiraz-Estate Single Vnyd-Organic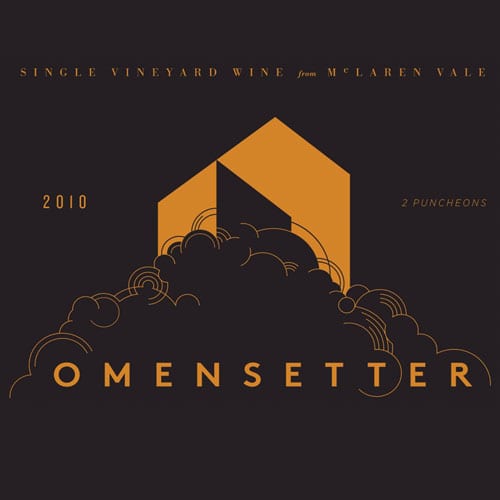 Brash Higgins' 2018 Omensetter is 100% made from fruit grown at the Organic BH Omensetter estate vineyard. The site owes its name to the eponymous hero of the William H. Gass novel "Omensetter's Luck". Ever since Brash Higgins' founder Brad Hickey first laid eyes on the site in 2007, he has dreamed of capturing its promise of goodness in a select blend of grapes. The vineyard was planted in 1997 by Brad's partner, Nicole Thorpe, and as of 2017 is fully certified organic by ACO.
85% Shiraz and 15% Cabernet, 2018 Omensetter was aged over two years in two new 500L French Ermitage puncheons, before being allowed to mellow in bottle. The tradition of extended barrel ageing represents a stylistic tangent from the progressive wines for which Brash Higgins has become renowned, but imposed itself as the only approach for this grand, time-honoured Australian style of wine. 
Brad Hickey remarks, "We are not the first to do extended barrel and bottle ageing—on the contrary—but it's a first for Brash Higgins, and that is why we're so excited now that it's ready to drink." To complement the traditional technique, Brad chose a chunky 1859 Burgundy bottle with art deco design as the perfect home for Omensetter.
On the tasting bench, the distinctive blood orange and dark fruited flavour profile of the shiraz together with the minty, black tea and concentrated cassis notes of the cabernet sauvignon make perfect sense and taste sensational. 'Think wicked notes of aged beef, charcoal embers, cloves, dark blackberries, orange peel and a brooding intensity, yet still youthful and energetic—the kind of wine that challenges the grey matter between my ears. Drink now or cellar for 5 to 10 years," says Brad.
A modern addition to a proud tradition, 2018 Omensetter will leave a legacy all of its own. The Brash Higgins team has plans to create new interpretation for 2021. There's not a lot of wine here to last very long.
3.74 pH, 6.9g/L TA, 14.5% ALC; DIAM 20 Cork Closure.
1,200 bottles, 60 Magnums
Price: $120 per 750ml bottle, $720 per six bottle case. Please enquire about larger formats.